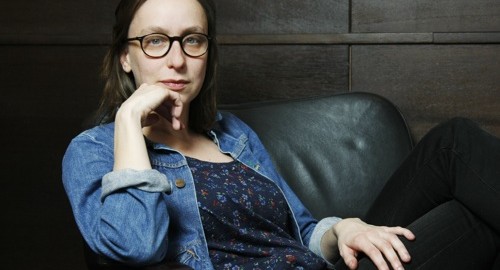 The new French wave is happening because of young female directors, says Tomboy director Celine Sciamma.
With the popularity of her newest film "Tomboy", French-born director Celine Sciamma has more than one success on her list of accomplishments. Her first feature film, Waterlilies from 2007 was selected to be part of the prestigious Un Certain Regards category during the 2007 edition of Cannes Film Festival. Her recent film, her second feature film Tomboy, has been sold to well over 30 countries and is currently achieving great success in the festival circuit.
Identity
– Most of all Tomboy is a film about identity and self-exploration. It deals with gender and childhood issues. My film tells a story about childhood in a different way than the archetypal way often depicted in American and in recent times even French cinema. Tomboy is a mix of different styles. It´s a film about lies – something that gives the film its standing ground, its nerve and excitement, Sciamma explains.
In Tomboy we meet ten year old Laure/Michael – the film´s protagonist. Laure is born a girl, but lives her life as Michael. To the outside world Laure passes as boy – dressing up as a boy and engaging in what is traditionally perceived as "boy activities". But at home she is Laure – viewed as just a tomboy by her mom and kid sister.
When Laure´s family move to a different part of the country, Laure sees it fit to take on a new identity: She starts calling herself Michael, makes new friends, and is even crushed on by Lisa the girl next door. School is out for the summer and Laure/Michael is free to be the person she- "he" – really wants to be outside the walls of home. But as time goes by Laure finds it more difficult and stressful to maintain the lies and is scared of being discovered that Michael is indeed born a girl.

– The story has a very short time span as well. Same with the production. I used three weeks to write the script, three more weeks on casting and only 20 shooting days. The most challenging thing about it all was finding a suitable actress in the role of Laure who could then portray Michael the boy. When we found Zoe Heran, I knew she would be perfect. The rest of the casting was actually made around her. The kids we see in the movie are in fact her real life friends, making it easier for her and myself to tell the story of Laure/Michael.
Tomboy includes many emotional scenes. Sciamma explains it is crucial to implement a suitable strategy when making movies with kids and dealing with hard scenes:

– The only preparation Zoe was given, was to cut her hair. She was very comfortable doing this and I think she appreciated the freedom it gave her. When working with kids, it´s crucial to implement the right system to work around. Zoe was 11 when the film was shot, so it was easier directing her. But the younger sister, played by a six year old – who was not that focused, as six years old often tend not to be, was harder to cast. It was important for me as a director to show this child that she was in fact participating in something fun – thus making the story more natural to tell.
– Children do not perceive film productions as adults do – they are not aware of time limits and budgets, and they will act differently on set. For this production it was important to find a balance to it all, because the film is a low-budget film, shot in a short time span, but dealing with heavy topics, says the French director.
Gender issues
Although the story deals with gender issues and transgender kids this is never really mentioned in the film, leaving it open to the viewer to interpret Laure/Michael journey of self-realization. The film has gained good critique worldwide and has even been bought into the school system in France. Tens of thousands of French school children will now see and discuss Tomboy as part of their curriculum. Sciamma is particularly happy that the film is now being screened in different ways, and also being discussed within different contexts.
– The main message of the film is that there is no main message. It has several, and Tomboy has several layers. One of most predominant is that maybe we should reminisce about our own childhood and freedom, and ask why this same freedom is not prevalent in our adult lives. What do we do to get that back, says Sciamma.
All roads lead to Cannes
Although both of her feature films have been successful and Waterlilies even screened in one of the most prestigious categories at the Cannes Film Festival, the French director is a bit disappointed with this year´s main programming at the same festival. She is mostly disappointed in the directors not making enough movies for consideration. With zero female directors in the main category, Sciamma believes it to just be a coincidence.

-I think not enough films were produced in the west or in Asia, that could have caught the programmers´eye, but if we take a look at the side category Un Certain Regard, we can find female directors. Actually there are female directors – french women – in most of the categories this year – just not the most important one..
I truly believe in considering a film based on its artistic values, not the gender of the director. Women lacking in the most important category is a cultural problem I think. Female directors of Korea and Japan need to make their movies, and this year they have not.
Celine Sciamma herself is educated at the prestigious film school of France and the screenplay for her first feature film was written during her last year in film school.
– France has the best public and state film funding system. Film is truly important here in France. It wasn't difficult to make Tomboy at all, and also to make it during such a short time span. This is the new way of making movies in France. Easy and quick, without the artistic style suffering in the process. 
Women leading the way
Sciamma explains that although there is not gender equality in the French filmbusiness, young female directors are leading the current new wave of French cinema.
Female directors are making smaller productions with lower budgets, whilst their male counterparts engage in the bigger block busting productions.
Even so, the female directors are gaining recognition internationally because of their films and the topics they cover. Just like "Tomboy" being praised for its depiction of transgendered children.
– Women have been silenced for hundreds of years, and now the lids are being opened. We are seeing more and more interesting and important stories from women. Actually, the younger female directors are leading the new French wave of cinema that is currently unfolding. We still have a collective battle in achieving equality in the movie industry, but from an individual point of storytelling, gender has not come in the way, the director explains.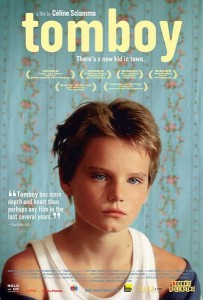 New projects
Tomboy gained its first major international achievement during the 2011 Berlinale, where it won The Jury Prize at the Teddy Awards (the festival´s LGBT cinema award ceremony). It is currently travelling the festival circuit with great success, as well as being screened in cinemas worldwide.
Sciamma is now working on her next major project, but is a bit secretive and hesitant to dish out the details:
– I don´t really want to say much at this stage. But I will say this: I am both a screenwriter and a director. My ambition is also to help the next generation of filmmakers so that we can continue to tell stories about strong female and gender non-conforming main characters. These are the people I want to portray, and these are the movies I will continue to make, she ends.